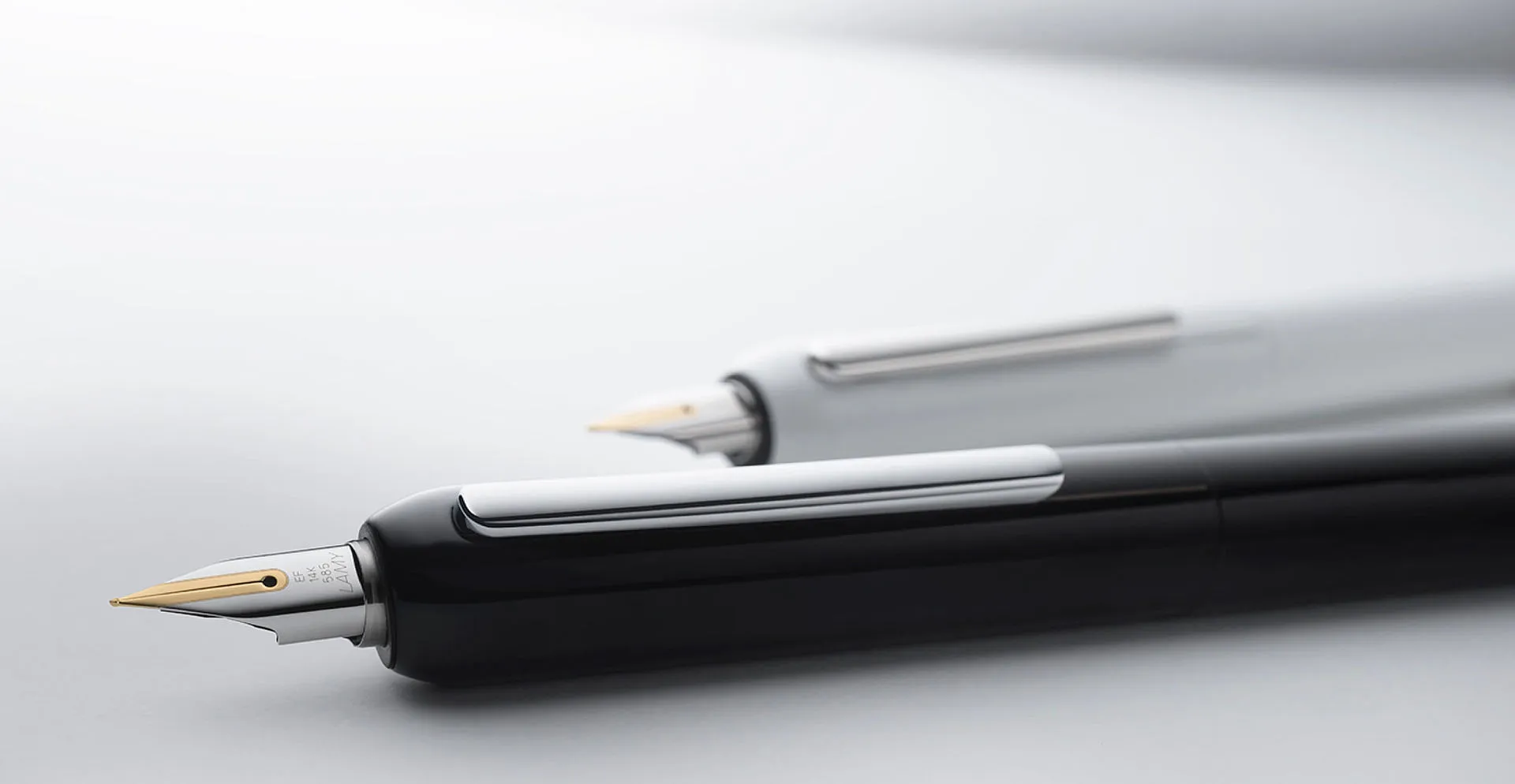 Our quality promise
Writing instruments from Lamy are characterised by their top-quality functionality, material and workmanship.
Lamy has been based in Heidelberg since 1930 and our production site has also remained on this site since that time. Around 95% of all production stages, including the manufacture of most components, take place in-house at Lamy.
We are sticking to this as a matter of conviction, as the exceptionally high production and value-added depth as well as careful checks throughout the entire production process enable us to ensure what Lamy is known for worldwide: consistently high quality "made in Germany".
Quality for us begins right from production of the materials and individual parts used.
We produce almost all components ourselves. As such, we manufacture for example all plastic parts – including Lamy ink cartridges – in our internal injection moulding hall. Likewise, the large-capacity ballpoint refills and all springs, whether steel or gold, are produced in-house.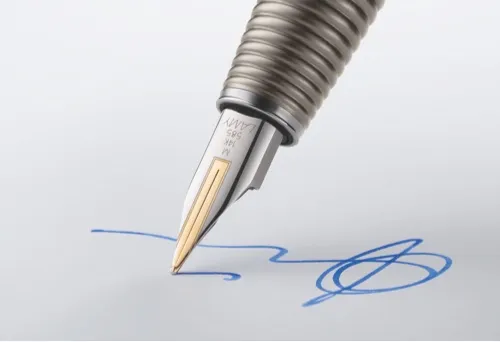 Production by hand
Did you know that an average of around three quarters of the manufacturing time for a Lamy writing instrument goes into manual work? Despite increasing automation, manual detailed work is vital at Lamy. It complements mechanical production processes where special care and skill are required.
The grinding and polishing of springs are performed by hand, as are inscribing finished fountain pens and assembling sophisticated writing instruments, such as the LAMY 2000. These are assembled entirely by hand, to achieve the best possible workmanship. Here, the care and precision of experienced staff guarantee the exceptional quality standard of Lamy.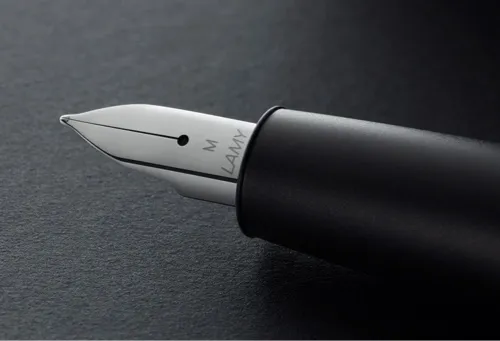 Quality control at Lamy
Before a writing instrument leaves our production, it undergoes strict quality control. This is done both through automated processes in the course of final assembly and by human eye; aspects such as appearance, colour, gloss level and function of each individual writing instrument undergo final checking under the trained eye of qualified staff.
History
On the journey from small Heidelberg writing instrument factory to internationally significant market leader and brand manufacturer, the birth of the Lamy design brand in 1966 was surely the most important milestone. But there are many more and it's worth taking a little journey through time to find out about them.
Corporate culture
Responsible handling of ecological, economic and social resources is a central concept at Lamy.