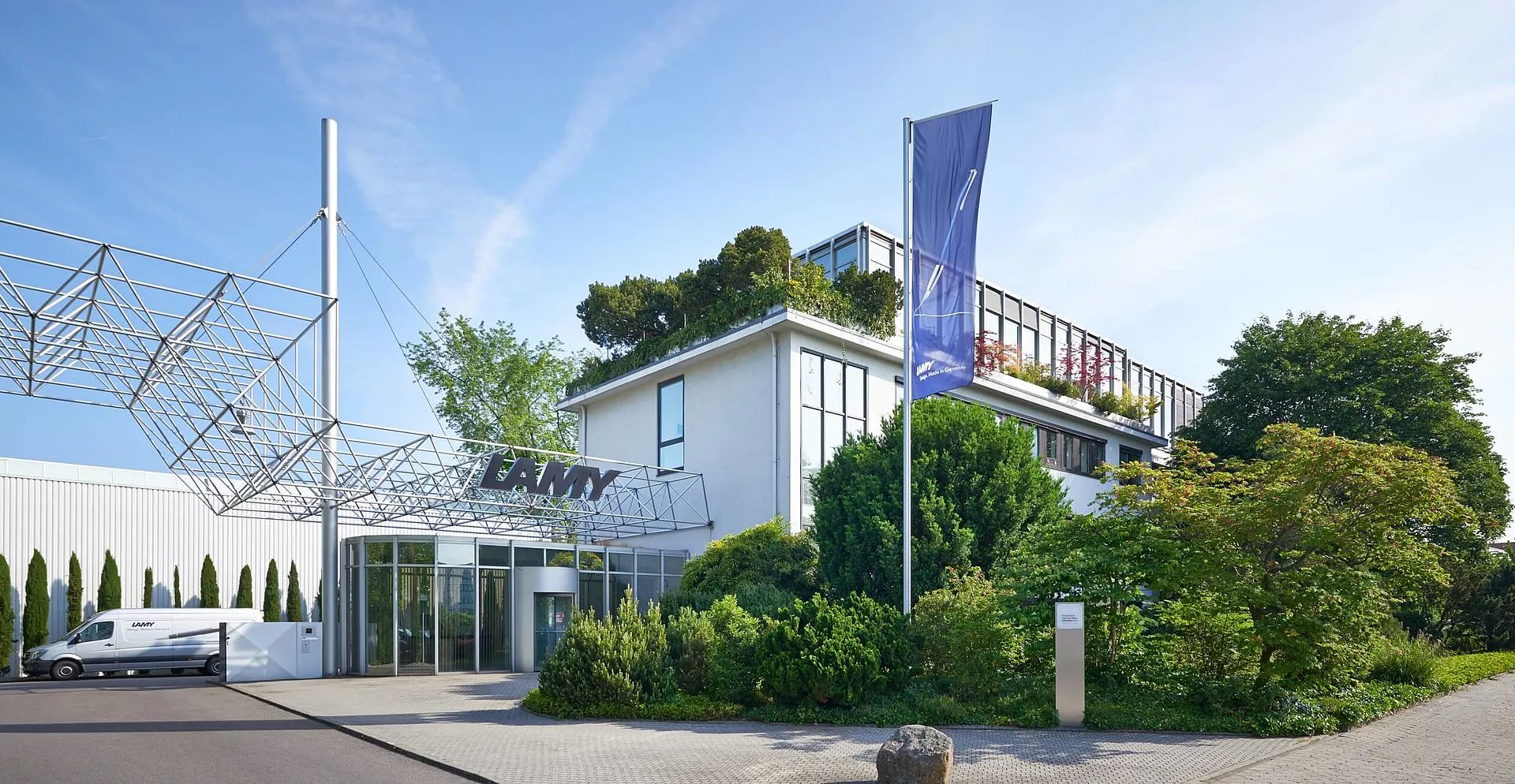 Corporate Culture
Sustainability as a guiding principle
Responsible handling of ecological, economic and social resources is a central concept at Lamy. Sustainability is a challenge that we tackle every day: with vision, passion and the will continuously to surpass standards that we set ourselves.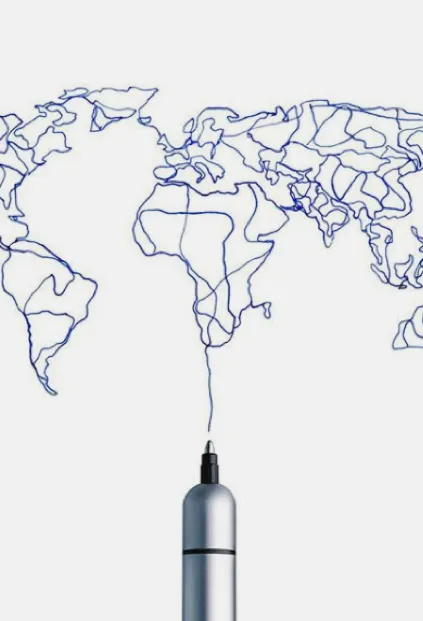 Customer-oriented
We focus on the needs of the customer.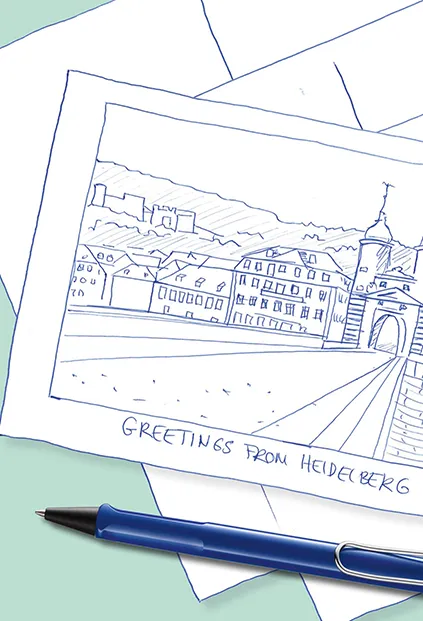 Creative
We are prepared to create change and have the courage to try something new every day.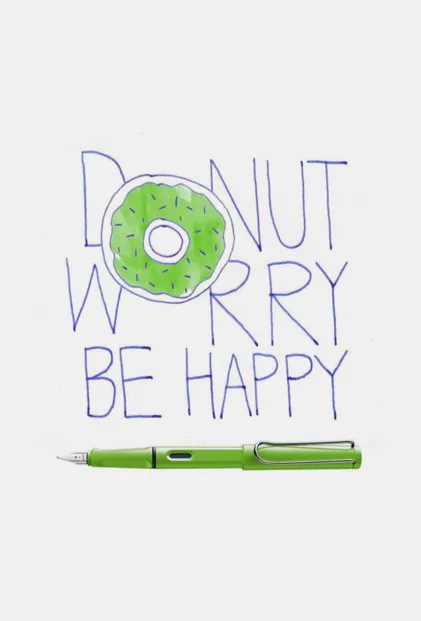 Cooperative
We act cooperatively internally and externally. We see ourselves as a high-performance community – based on mutual trust and respect.
Sustainability with Lamy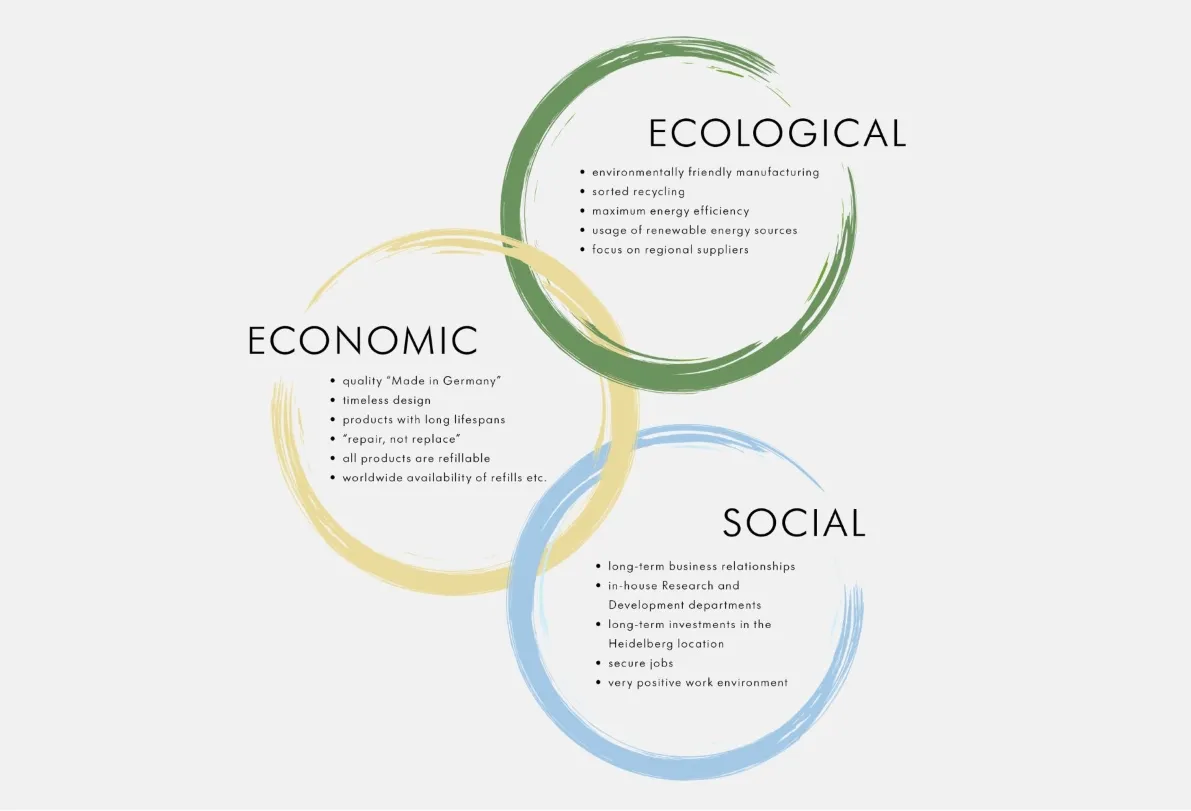 Do good and let yourself be judged by your actions – this formulation probably best describes Lamy's own self-concept. Sustainability and social responsibility are not just buzzwords at Lamy, they are practiced every day in the company culture.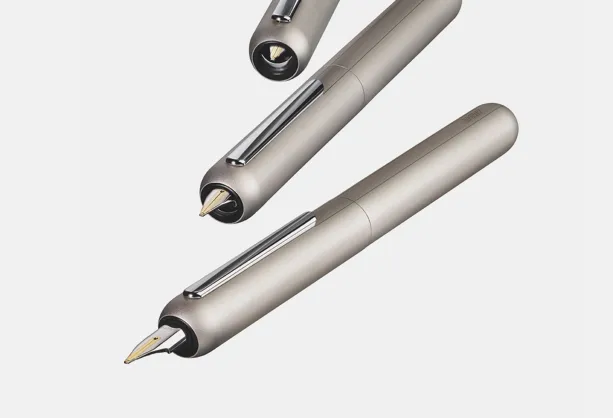 Ecological
Materials and manufacturing processes are decisively tested for environmental compatibility. Residual and working materials are recycled separately and the consumption of primary energy and water is reduced to the bare essentials. The use of solar power and rainwater is always an essential component in the production cycle of Lamy's innovation workshop.
Economic
Lamy products are characterised by their special longevity. This pertains to their formal design, which is always timeless and never submits itself to short-lived trends. At the same time, however, the permanence of the products is the result of Lamy's promise of quality: Lamy has never produced any writing instrument as a disposable product. Should any damage occur, all writing instruments can actually be repaired.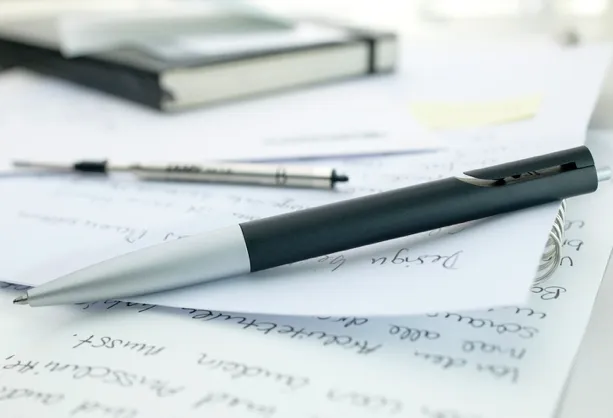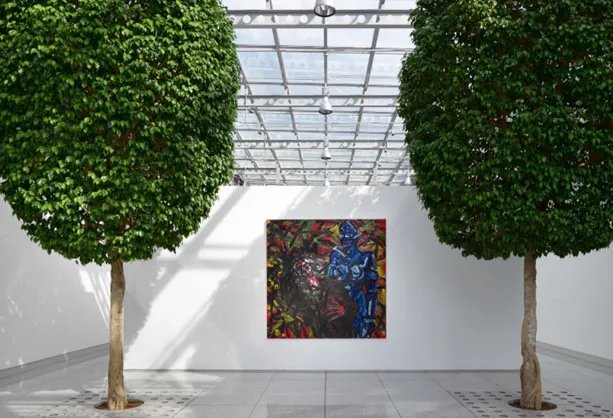 Social
Long-standing collaborations with employees, suppliers and business partners, a trusting work environment and its connection to Heidelberg make Lamy a pioneer in social sustainability. Ongoing investments in the in-house Research and Development department as well as in the production facilities guarantee long-term protection of jobs.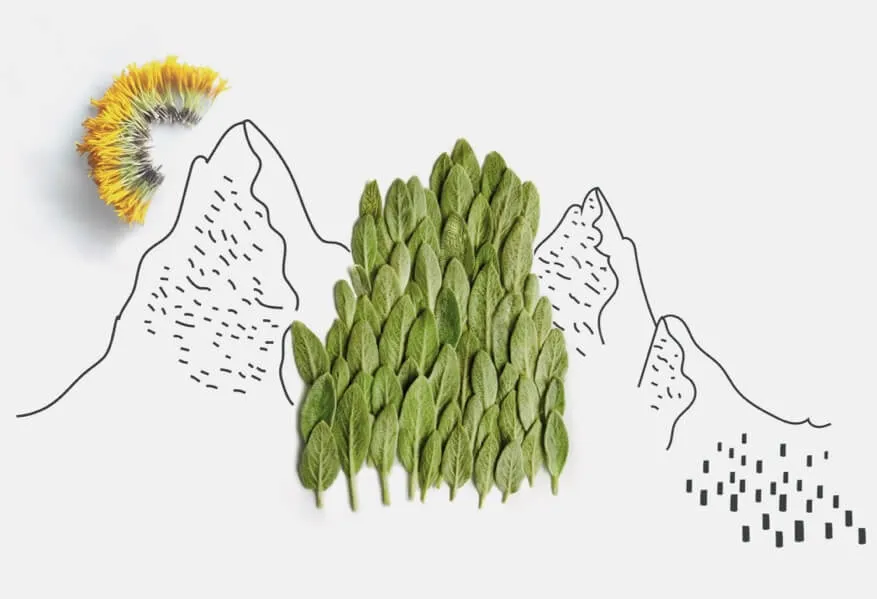 Sustainability is always a core value at Lamy. It forms the basic principles of the company strategy we live by – for people and products, environment and society.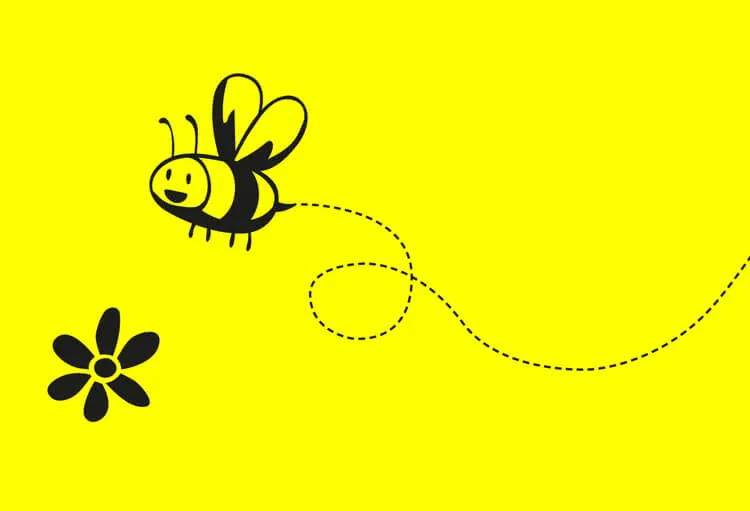 The Lamy-bee diary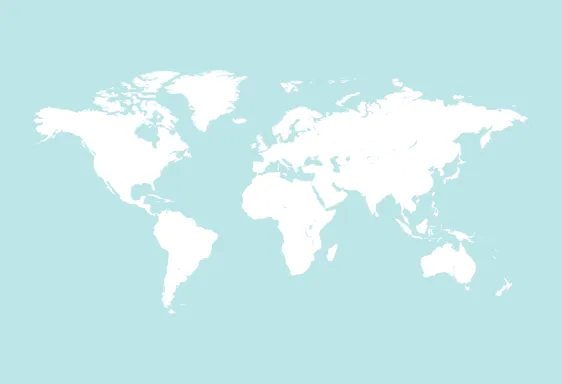 Made in Germany, at home around the world. Discover our shops and sales outlets worldwide!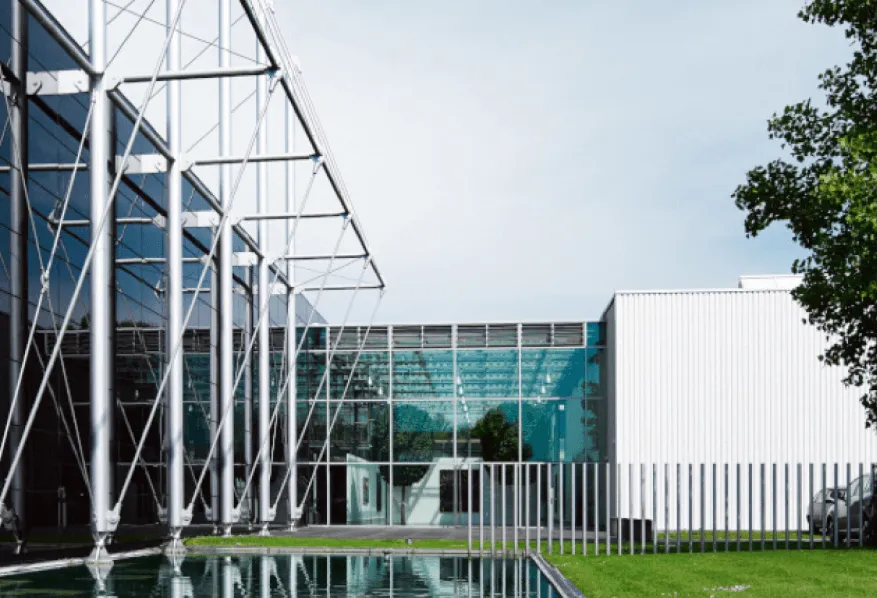 How many writing instruments does Lamy produce in a year? How many employees work on the Heidelberg site? Discover fascinating facts and figures all about Lamy!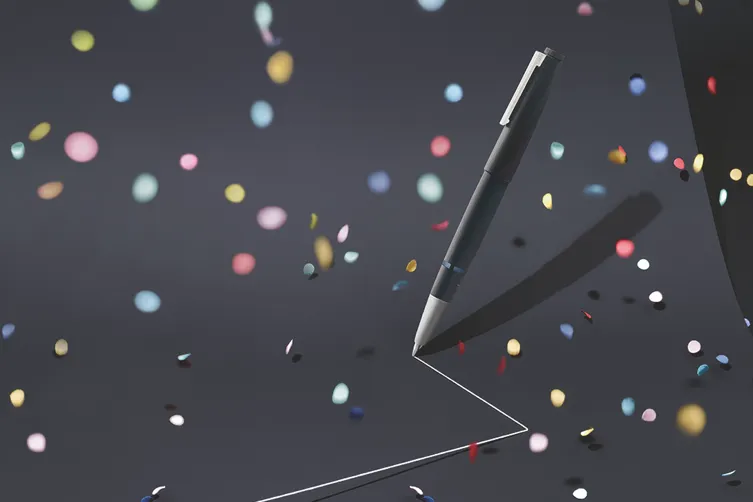 On the journey from small Heidelberg writing instrument factory to internationally significant market leader and brand manufacturer, the birth of the Lamy design brand in 1966 was surely the most important milestone. But there are many more and it's worth taking a little journey through time to find out about them.
Quality from A to Z
Quality for us begins right from production of the materials and individual parts used.
Designers
Writing instruments from Lamy are created in cooperation with internationally renowned designers and studios. Find out more about the Lamy designers here!